Biography of Alexandre Sattler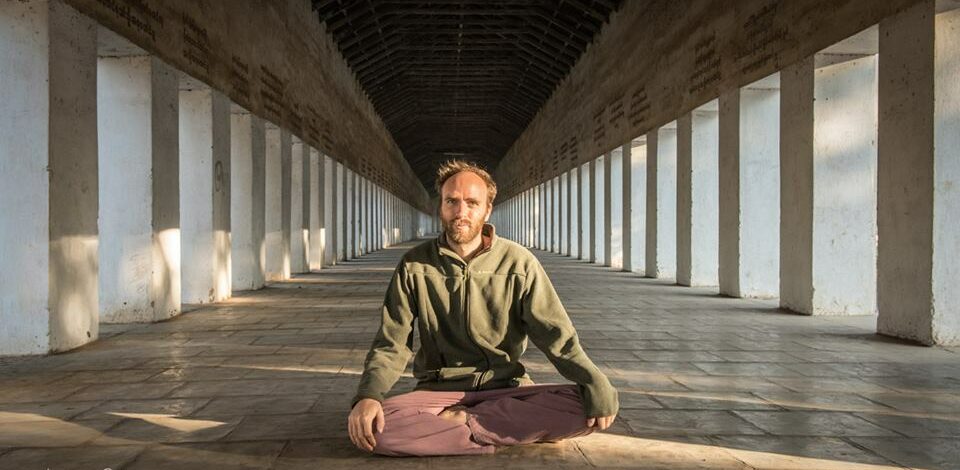 "Imagery and sound, vectors of emotions"
Travel and cultural immersion are the main subjects of Alexandre Sattler's work, through photography and radio documentary. Born in 1980, Alexandre grew up in the mountains. His playgrounds were the forests and neighbours' farms. He developed his care for all living beings at a young age. His love for nature led him to naturalist studies. His adventurous soul brought him to Africa at the age of 20. He returned to France to finish his naturalist and mountain guide diplomas and hit the road again as soon as possible. Alexandre decided, in 2002, to travel Australia for 6 months in order to meet and experience Aboriginal culture. He then obtained financial support from the French Ministry of Sport, Youth and Education to set up a slideshow conference on native Australian flora and fauna species.
From there he embarked on one trip after another with many missions abroad. During the past ten years, Alexandre has spent over half of his lifetime on the road discovering our planet and its populations (Japan, Australia, Burma, India, Nepal, Mongolia, Togo, Ghana, Russia, Korea, Laos, Vietnam, Bangladesh, China, Morocco …).
During his several peregrinations, Alexandre always remained focused on sharing his life experiences, largely through photography. He soon started realising video documentary and creating radio broadcasts. In 2006 he gave birth to the "Regard'Ailleurs" association (literally meaning "look abroad" and "views from elsewhere" at the same time), sticking with his will to share diversity that may either tear humans apart or unite us.
While he was in France he worked for an independent radio station, further training himself in journalism. He then found himself producing radio programs, interviews and reports broadcast by over 40 French radio stations, Carbone Zéro and Regard'Ailleurs being the most famous.
Elaborating on photography or radio projects, Alexandre's studio is the space where he evolves, armed with curious observations and open ears to gatherings and diversity.
EXHIBITIONS / CONFERENCES
2004 : Conférence on Australia and Aboriginal culture
2006 : Exhibition about Japan and ZEN culture/exhibition on a Tibetan refugee camp for "Club Tibet"
2007 : Exhibition at GAIA's garden « Zen and spirituality »
2008 : Exhibition at Cultural Centre and French Alliance Vientian/Laos
2010 : Exhibition at "FIAP Jean Monnet" and itinerant exhibition on Alsace region's bus
2011 : Exhibition and conference in Paris on volunteering and international solidarity
2012 : Itinerant exhibition on cultural diversity transmitted by "Regard'Ailleurs" association
2013 :  Exhibition at Colmar's tourism show
2015 : Exhibition at GAIA's garden
2014 and 2016 : Nominated as one of the three finalists for the "Photograph of the Year"
2017 : Exhibition at "Présence photographie"
2017 : Exhibition at ville de Dax
2019 : Exhibition at ABM à Paris
2019 : Exhibition at SITV
2019 : Exhibition around the Lake of Annecy (France)
2019 : Exhibition at festival de l'image
Since 2006, Alexandre has been a radio host for independent French radio stations (see radio)
AMBASSADOR

I'm proud to use Manfrotto bags and tripod as a  ambassador,
LaCie compagnie provide me external hard drive
PNY compagnie provide me SD and compact flash memory card
PHOTO AGENCIES

I am also member of Aguila
REFERENCES

Associative
Category A radio stations, Fréquence Terre, local radio RDL, Regard'Ailleurs Association, Colibris Association, Solhimal Association, Elevages Sans Frontières Association ("Breeders without Borders association"), Prim'Enfance Association ("Early Childhood Association"), Club Tibet Association, APPONA Association, ACAT, les Enfants du Mékong (Mekong's kids),  Partenaires Association
Private:
Eco-novia Agency, la Trace, Be.ez Company, Préambule Agency, les Jardins de Gaïa (Gaîa's garden), CEEJA
Institutional
Colmar City Hall, Haut-Rhin General Council, Alsace Région, CRES,  CSC (Cultural Social Center Europe), FSE (European Support Background)…
RADIO PROGRAMS DISTRIBUTION
Over 200 radio programs released on environmental themes, ecology, solidarity and travel; nowadays broadcast on over 40 French radio stations, the radio programs' production is still consistent.
VIDEO PRODUCTION
In partnership with KBS national Korean channel, Alexandre co-produced short films on French and European traditional knowledge and cultural aspects.
Other longer documentaries have been realised and displayed during conferences and festivals.
PUBLICATIONS
Alexandre is currently working on co-producing a book series promoting the world's beauty, for the benefit of charity.
STATUS
Is presently a photographer, author and radio documentary producer.
Taxable through author regulation by AGESSA.
Member of SCAM for radio production and SAIF for pictures distribution.